See the video at http://youtu.be/VVxo8T7nftg.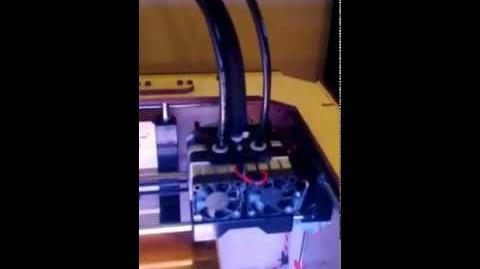 The problem here turned out to be a broken wire in the X-Axis motor wiring harness.  This happened after about 10 months of heavy use.  The wire broke due to metal fatique and standard wear and tear.
The fix was to replace the wiring harness.